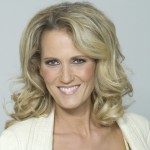 2009 Maria released her debut book "The Mommy Trap"
2011 "Mommy thoughts" came out
2015 The short story collection "12 minutes in Paris" was released (Ordberoende publishing)
2016 "12 minutes in Pefkos" will be out (Ordberoende publishing).
My entire life I ́ve always performed with words in some way or another. Usually I can be seen and heard on different stages around the country, mostly while on tour with Rhapsody In Rock.
Hence my words usually come out in a more musical manner accompanied by different harmonies, bass riffs, bass lines, piano solos and most of all harmony vocals.
My debut book ​"The Mommy Trap" ​was born during one of these tours when I had a summer day off. That day was meant to be spent with my children and definitely by the sea.
This day was filled with different events I felt just had to be written down. Mostly so I wouldn't forget them myself really.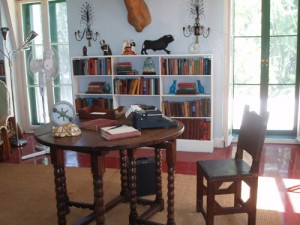 Then finally one day I sat there with not just one story from this particular day but with an entire manuscript for a book filled with events, thoughts, reflections and experiences from my life as a mother .
There's quite a few good laughs, lots of humor and one or two tips on how one, in the middle of the everyday stress, can choose to laugh a little more. Wouldn't it be a shame to miss all the fun just because you're stressed out and for what?
The writing turned out to fit me like a glove and now I have two books that are out in the stores "​The Mommy Trap" ​and "Mommy thoughts"​.
Nowadays I'm also lecturing on how to be a parent based on things I've written in my two books. At these events I mix lots of humor with singing.
The Mommy Trap
Help, how did I end up in the mommy trap?
A wonderful autobiographical humor book that mothers easily can relate to and recognise themselves in.
The mommy trap, help! How did I end up there? And how could I ever believe that I'd be done waiting once the children had come out of the belly? I mean, that's when it all really began! Driving kids here and there, practice, dance shows not to talk about all the christmas plays! It's easy to feel like an octopus mommy trying to reach everywhere and fix everything for all members of the family.
But what about me? That young, fit crumpet whose image I used to meet in the mirror.
This book is about head lice and chocolate cravings, about varicose vain, hair extensions and lost shepherd costumes, about hysterical summer outings and a motor show at the Stockholm Globe that ends with an awkward laugh (Tony Rickardsson, you really do exsist!!!).
Last but not least it's about life as a mother and the importance of getting a little time to yourself occasionally.
Mommy thoughts

Help, I've got teenagers! Sons with gigantic feet and rumbling voices that devour ten liters of milk a day and think their mom is only in the way.
All of a sudden the children have become teenagers and finally their mom gets a little time for herself. Time to go away on a writing course, to meet the girlfriends for a dinner that lasts all night and time to practice dancing ­ just incase I'd get a call from "Dancing with the stars", although that's highly unlikely. But also time for mystical dreams about the guys in the Dressman commercials and for reflecting on my secret relationship with Reine Brynolfsson (who's completely unaware himself) although I'm happily married.
This is a humor book for all mothers about changes in life, relationships and even the body, which no longer is that young. One expert gives you praise for having a nice pelvic floor while another says you ought to take better care to prevent tartar on your teeth.
Not least it's about the joy of turning 40. Perhaps you're not a MILF but still happy to be who you are.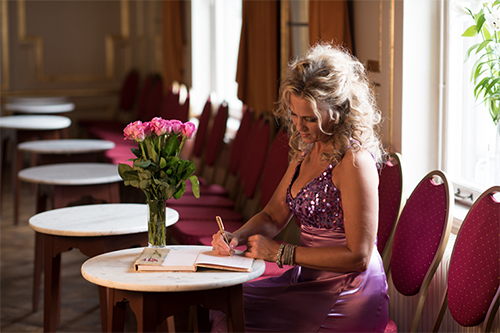 ---

12 Minutes in Paris
In the short story collection "12 Minutes in Paris" 25 different authors have all created a character of their own. The reader gets to follow their 25 characters, their thoughts, reflections and occurrences during the exact same twelve minutes, in the same place, at the small Parisian cafe. Prepare yourself for an exciting and joyful experience filled with love, grief and anticipation. The book is published independently.